A Simple but Great Recipe to Make Fried Glass Noodles
Kamis, 14-Oktober-2021 20:00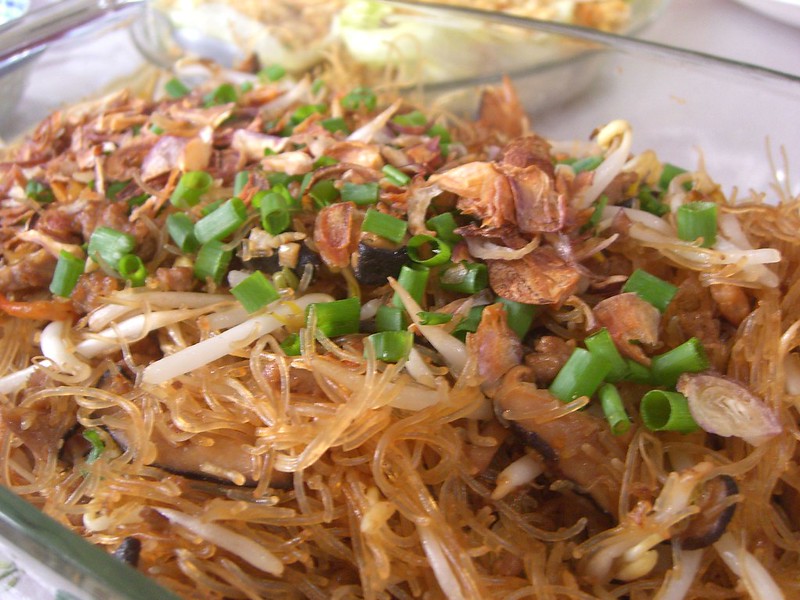 Foto : flickr/alpha
illustration: fried glass noodles
JAKARTA, NETRALNEWS.COM - Cellophane or glass noodles and rice noodles are are synonymous with Indonesian soupy dishes such as soto, bakso meatballs soup, or even a ketoprak peanut butter rice cake dish. The two types of noodles look similar and are white in color, and they are long and thin. However, glass noodles and rice noodles are two different kinds of noodles.
Both are white noodles, both of which can be distinguished from the ingredients they are made of. Rice noodles or vermicelli is made from rice flour. Meanwhile, glass noodles or cellophane noodles are made from starch flour, such as mung bean starch, among others.
This time, we will discuss glass noodles. Glass noodles, aside for being used for soups, can also be made into fried dishes, such as fried glass noodles. Fried here means stir-fried.
Fried glass or cellophane noodles can be an alternative to a delicious breakfast, lunch, or dinner menu with the addition of other complementary ingredients to make this dish taste more delicious and special. 
Let's look at the recipe and preparation on how to make delicious and appetizing special fried glass noodles below, as quoted from Baca Resep Dulu.
Ingredients:- 3 tbsp cooking oil- 3 cloves of garlic, chopped- 2 red onions, sliced- 100 grams of chicken breast, sliced- 1 tbsp soy sauce- 1 tsp salt- tsp pepper powder- 150 grams of glass or cellophane noodles, soak in hot water, boil, drain- 5 fish balls, cut into pieces- 1 cabbage leaf, roughly chopped- 1 carrot, cut into matchsticks- 2 eggs omelet, sliced- 1 spring onion, sliced- 1 stalk of celery, sliced- fried onions
Baca Juga :
Preparation:1. Heat cooking oil on a frying pan, saute garlic and onion until they become fragrant. Add chicken, soy sauce, salt and pepper, mix well and cook until they changes color.2. Toss in the glass noodles, fish balls, sliced cabbage, carrots, eggs, scallions, and celery, mix well. Cook on low heat until cooked and done.3. Serve with a sprinkling of fried onions. 
Reporter : turkhan
Editor : turkhan
Berita Terkait
Berita Rekomendasi