Adolescents and Teenagers Face Higher of Depression from Internet and Gadget Addiction
Kamis, 28-Oktober-2021 23:00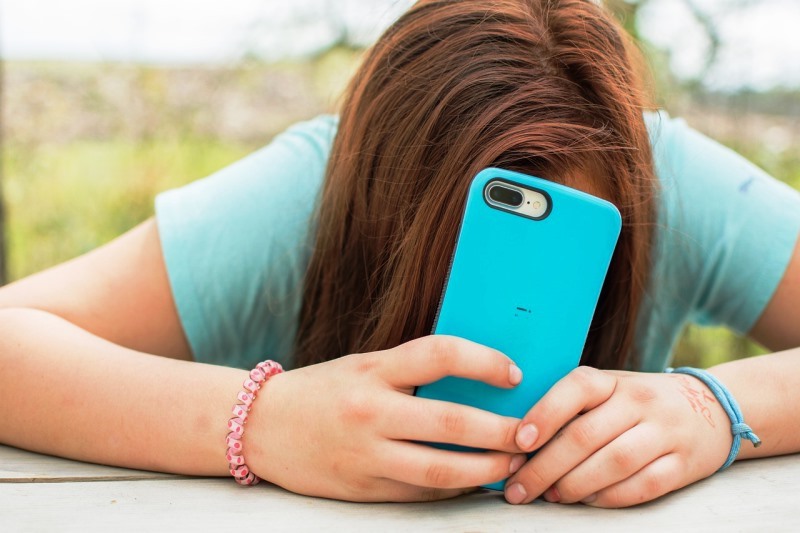 Foto : Max Pixel
illustration: a teenage girl and her smartphone
JAKARTA, NETRALNEWS.COM - According to a new study, some youngsters' brains are being harmed as a result of their reliance on technology. Adolescents who are addicted to their smartphones are more likely to suffer from mental problems such as depression and anxiety, according to the research.
Researchers from Korea University in Seoul discovered that young individuals who are addicted to technology and the internet have an imbalance in their brain chemistry.
Researchers compared brain scans from 19 young people who were diagnosed with internet or gadget addiction to brain scans from 19 young people who were in a healthy control group.
For nine weeks, twelve addicted people got cognitive behavioral treatment. In addition, participants took tests to determine the severity of their addiction. 
"The worse the addiction, the higher the score. Adolescents who are hooked to the gadget have a higher rate of sadness, anxiety, insomnia, and impulsive violence than those who are not addicted to the device, according to the findings," says Professor Hyung Suk Seo, lead author of the studies, as quoted from the Daily Mail.
Brain scans revealed that each participant's brain contained high quantities of gamma aminobutyric acid (GABA), a chemical that slows down brain signals, and glutamine glutamate (Glx), a substance that stimulates brain cells to become more electrically charged. 
GABA has been implicated in motor vision, as well as the management and regulation of a variety of brain activities, including anxiety, according to previous study. Addictive youth had much greater GABA levels and decreased Glx levels, according to the findings.
This implies that these substances are highly linked to device addiction. GABA levels fell and Glx levels increased in adolescent addiction after cognitive behavioral therapy, according to the study.
Reporter : turkhan
Editor : turkhan
Berita Terkait
Berita Rekomendasi