BMW Launches The New BMW 4 Series in Indonesia
Kamis, 17-Juni-2021 23:00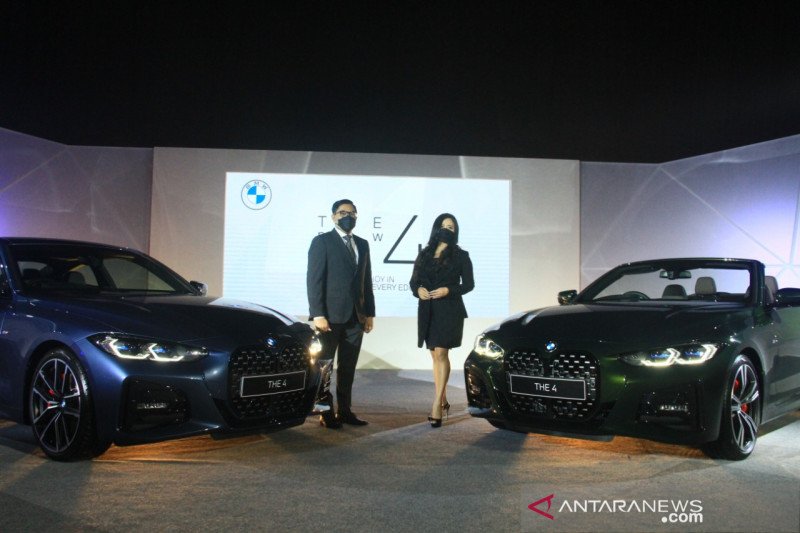 Foto : Antara
BMW introduces the new BMW 4 Series in coupe and convertible variants.
JAKARTA, NETRALNEWS.COM - BMW Group Indonesia has officially launched the two newest models of The New BMW 4, which comes in Coupe and Convertible variants. The latest BMW sedans are priced starting from IDR1 billion.
The two BMW variants use the latest chassis technology that can produce a driving feeling that is typical of Sheer Driving Pleasure, dynamic, and comfortable.
The variants also deliver superior driving pleasure and innovative aesthetic design with bold angles that set them apart from the best-selling BMW 3 Series sports sedan.
Ramesh Divyanathan, President Director of BMW Group Indonesia, said The New 4 is a future interpretation of BMW's eternal DNA. This sports sedan brings an element of JOY both when seen and driven.
"The BMW 4 Series is one of the models that has the most character and positive impact on the BMW brand, especially the Coupé model. It is full of emotional design, and offers an interesting combination of design and dynamics," Ramesh said at the launching in Jakarta, on Thursday (06/17/2021).
On the same occasion, Director of Communications at BMW Group Indonesia Jodie O'tania said that every model of BMW vehicles has a very special appearance design that is tailored to its character and advantages.
"Therefore, the focus of this new vehicle is on elegant exterior and interior design as well as high performance. These improvements will further strengthen the position of the BMW 4 Series as the most comprehensive sports sedan in its class. Present in Coupé and Convertible, THE NEW 4 are manufactured at BMW Plant Dingolfing, Germany," said Jodie O'tania.
BMW Group Indonesia launches The New 430i Coupe M Sports Pro with a price tag of IDR1.399 billion (off the road). Meanwhile, the New BMW 430i Convertible M Sport is on sale for IDR1.529 billion (off the road), as reported by Antara.
Reporter : turkhan
Editor : turkhan
Berita Terkait
Berita Rekomendasi