COVID-19 Task Force Says Omicron Variant not yet Detected in Indonesia
Kamis, 09-December-2021 23:00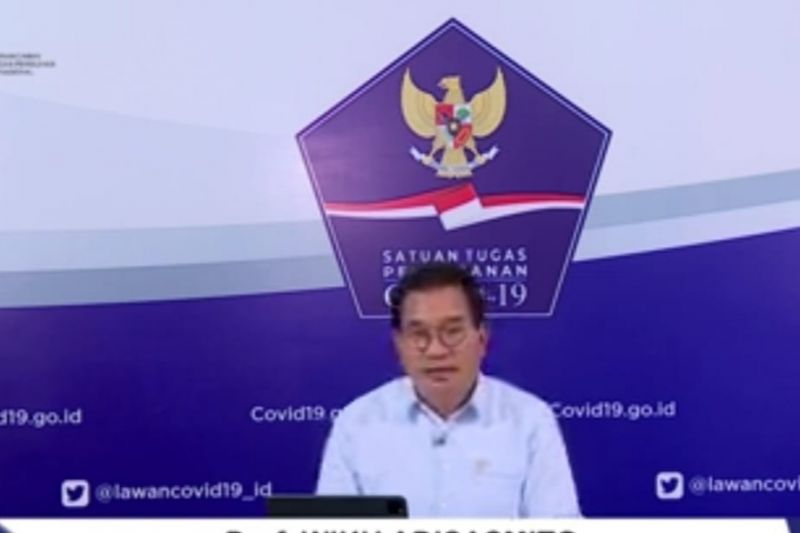 Foto : ANTARA/ Zubi Mahrofi
Spokesperson for the COVID-19 Task Force, Prof. Wiku Adisasmito
JAKARTA, NETRALNEWS.COM - The COVID-19 Handling Task Force confirmed that cases infected with the Omicron variant had not been found in Indonesia so far."The government continues to monitor the distribution of the COVID-19 variant through the sequencing of specimens of travelers at each entrance spread across Indonesia, and until now there have been no cases of Omicron variants found," said Spokesperson for the COVID-19 Task Force, Prof. Wiku Adisasmito in an online press conference in Jakarta, on Thursday (12/09/2021).He hopes that a number of anticipatory steps that have been taken early by the government can stem the import of the Omicron variant.Wikuadded that the government is also committed to optimizing testing capacity, especially testing tools that have high sensitivity to detect various variants of COVID-19.
"Currently, laboratories throughout Indonesia have been able to detect genetic characteristics of about 500-600 samples per day to support efforts to increase the number of squencing, especially specimens of travelers from countries detected as having community transmission due to the Omicron variant," he said.In order to support the policy of extending the duration of quarantine, Wiku said, the government guarantees the availability of quarantine facilities, both at Wisma Atlet or Pasar Rumput, with room capacities reaching 3,700 rooms, and 72 hotels spread across the nation.
Previously, the Spokesperson for the COVID-19 Vaccination of the Indonesian Ministry of Health, Siti Nadia Tarmizi, confirmed that the report on the findings of the Omicron (B.1.1.529) case in Bekasi Regency, West Java, was not true."This is not true (Omicron's findings in Bekasi Regency). There have been no cases of Omicron (in Indonesia) so far," said Siti Nadia Tarmizi.Nadia said that her office had studied the information with laboratory officers in the local area due to reports of four residents being exposed to Omicron, as reported by Antara.
Reporter : turkhan
Editor : turkhan
Berita Terkait
Berita Rekomendasi