Cyber Security Expert Shares Tips on Using Zoom Application Safely
Sabtu, 20-November-2021 22:00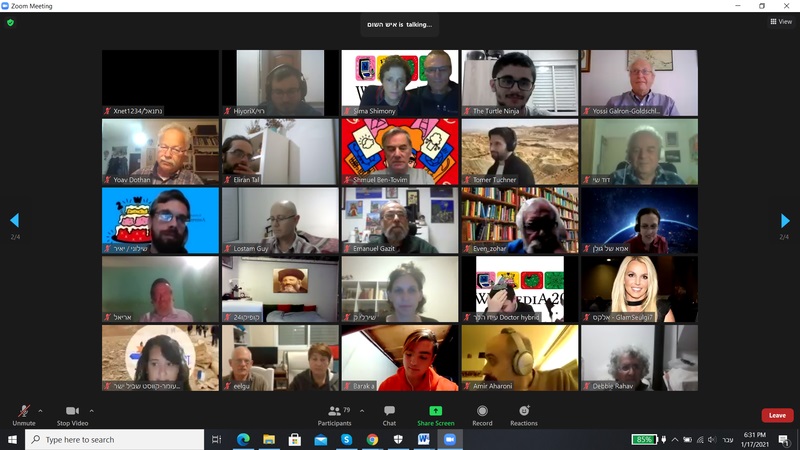 Foto : Wikimedia
illustration: a Zoom meeting
JAKARTA, NETRALNEWS.COM - Due to the ongoing COVID-19 pandemic, the online meeting application Zoom has become a prima donna for people who need to conduct meetings at home in order to break the chain of the coronavirus.
Zoom has exploded in popularity, and it is now being used to replace social and business gatherings.
Zoom is popular because it offers free video conferencing for 40 minutes and can accommodate hundreds of people, unlike most other applications that only allow a few dozens of people to participate.
However, the popularity of this application is also coupled with zoombombing, where unknown people suddenly enter and disrupt the meeting, as what has happened recently.
Alfons Tanujaya, cyber ​​security expert from Vaksin.com, has shared tips on safe usage of video conferencing applications such as Zoom, especially for administrators (host) who open virtual space for meetings.
He said the administrator of the Zoom meeting is responsible for keeping the online meeting conducive, and they should understand and master the features in Zoom.
"Do not set every setting to default," Alfons said.
Here are some of the tips for using Zoom safely for online meetings:
1. Use the latest application
Use the latest version of Zoom application to get updates especially for the latest features and security.
2. Don't just share the link to anyone
Only share the meeting link, including ID and password, to people who will attend the meeting. Avoid sharing the link to the public, for example through social media.
"If the link falls into the wrong hands, it will certainly create problems," Alfons added.
3. Activate the waiting room feature
The meeting administrator should turn on the waiting room feature when a meeting participant enters. After logging in Zoom by entering the ID and password, the participant will enter the "waiting room", waiting to be allowed by the administrator.
Admins also should only allow entry of people who have been confirmed to attend the meeting.
4. Activate the "lock meeting" feature
Limit the number of participants who will take part in the meeting. If all participants are present, lock with the "lock meeting" feature so that no one else can join the meeting.
5. Keep the device safe
Participants in the meeting at Zoom must also maintain security on their devices so that data is not hacked and stolen.
6. Turn off unneeded features
Turn off unneeded features, for example sharing screens or Screen Sharing, so that only speakers can use them. Also, turn off other participants' microphones if the speaker is giving an explanation.
Reporter : turkhan
Editor : turkhan
Berita Terkait
Berita Rekomendasi