Daniil Medvedev Prepares for Wimbledon by Winning Mallorca Open
Minggu, 27-Juni-2021 09:10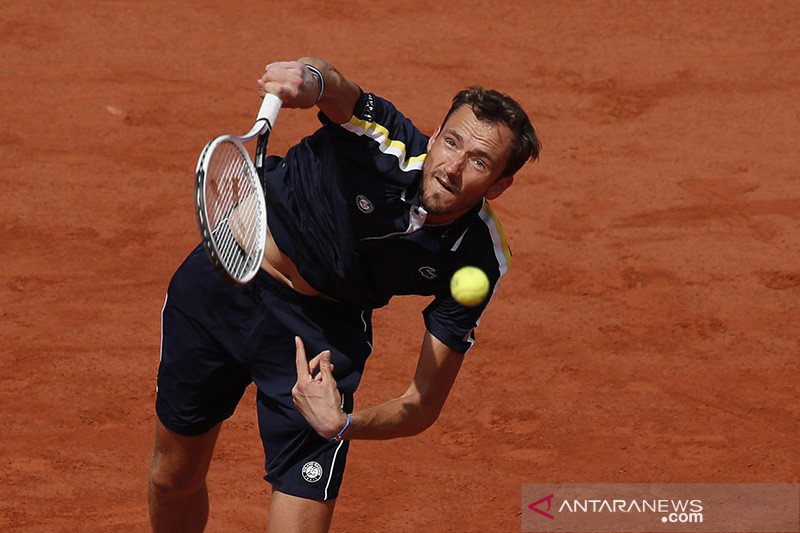 Foto : ANTARA/REUTERS/Gonzalo Fuentes/aa
Daniil Medvedev at the Roland Garros tournament in France.
JAKARTA, NETRALNEWS.COM - World number two Daniil Medvedev heads into Wimbledon next week with a win against American Sam Querrey 6-4, 6-2 in the Mallorca Open final on Saturday (06/26/2022) to win his maiden grass court title.
The Russian second seed and two-time Grand Slam finalist defeated Querrey to win his 11th ATP Tour title, with all of Medvedev's previous titles obtained on hard court.
Medvedev broke Querrey once in the opening set and twice in the second, without giving the American a breakpoint on his own serve.
He finished the game in 62 minutes with his tenth ace.
Medvedev is seeded second at a grass-court Wimbledon Grand Slam, and will start on Tuesday against Germany's Jan-Lennard Struff, who knocked him out in his opening match in Halle last week, as reported by Reuters and monitored by Antara.
Reporter : turkhan
Editor : turkhan
Berita Terkait
Berita Rekomendasi