Epidemiologist Reminds People to Keep Complying with Health Protocols despite Drop in COVID-19 Cases
Senin, 18-Oktober-2021 20:00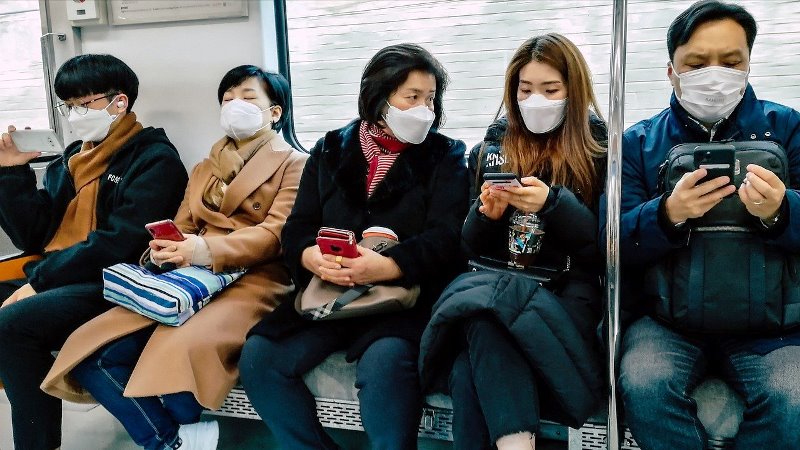 Foto : Pixabay/wal_172619
illustration: several commuters are seen wearing masks on board a train.
PURWOKERTO, NETRALNEWS.COM - dr. Yudhi Wibowo, field epidemiologist expert from the Faculty of Medicine at Universitas Jenderal Sudirman (Unsoed) dr. Yudhi Wibowo, has reminded the public to continue to comply with health protocols even though COVID-19 cases have declined.
"We should all be grateful as there is a decline in COVID-19 cases, as it shows that the controlling of COVID-19 transmission is starting to show results. However, the public must remain vigilant and adhere to health protocols," he said in Purwokerto, Banyumas Regency, on Monday (10/18/2021).
He explained that the public must remain aware of the possibility of an increase in COVID-19 cases in the future.
"Be aware of the possibility of a third wave, we must remain vigilant and be more careful by continuing to follow the health protocols," Yudhi said.
Yudhi added that people who have not received the COVID-19 vaccination must register for the vaccine immediately.
Meanwhile, he also reminded people to apply strict health protocols when holding events to commemorate the birthday of the Prophet Muhammad.
"Regarding this health protocol, in essence, we must always remain disciplined, not only depending on whether there is a vacation or not, as following the health protocols should become a new habit and a lifestyle to remain obedient to the health protocols," he said.
In addition, Yudhi also reminded people not to be euphoric even though the vaccination program has been running, and its coverage continues to increase.
"Although the scope of the vaccination program has started to increase, don't be euphoric, and the health protocols should not be relaxed. Those who have received vaccinations must continue to apply health protocols to protect themselves," he said.
Yudhi said someone who had received the vaccine is not fully immune from getting infected by the COVID-19 virus, so they still had the risk of contracting or being infected with COVID-19.
"Vaccination does have the benefit of building immunity and preventing severe worsening of symptoms when infected. However, it does not mean that it makes people immune. Thus, there is still a possibility to be infected. In addition, if infected, it still has the potential to infect other people," he said, as reported by Antara.
Reporter : turkhan
Editor : turkhan
Berita Terkait
Berita Rekomendasi