Finance Ministry: MSMEs Can Become Pillars of Indonesian Economic Recovery
Rabu, 24-November-2021 22:00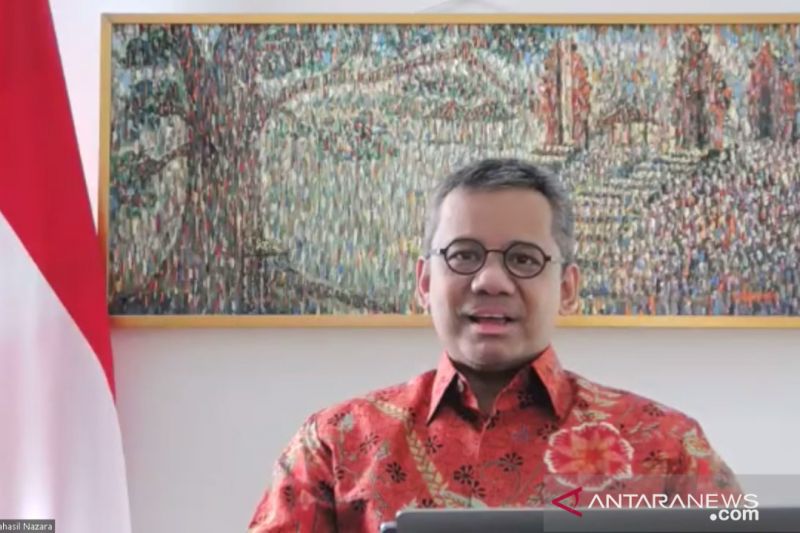 Foto : ANTARA/Agatha Olivia
Indonesian Deputy Minister of Finance Suahasil Nazara
JAKARTA, NETRALNEWS.COM - Indonesian Deputy Minister of Finance Suahasil Nazara believes that micro, small and medium enterprises (MSME) will be pillars for economic recovery if they continue to carry out digitalization, which is an important element in doing business today.
"We hope that the economic recovery will continue by closing 2021 with four-percent economic growth and even higher growth of 5.2 percent by 2022, and we believe that MSMEs will be the pillars," Suahasil said at the Tax Magazine Webinar in Jakarta, on Wednesday (11/24/2021).
If digitization continues, he believes that more new businesses will emerge, but there will also be a shift from conventional transactions to digital transactions.
Therefore, Indonesia's tax base will also shift from conventional transactions to electronic-based ones.
Suahasil reminded the importance of the role of taxation in the MSME world, considering that the incentives provided in the form of taxation to the sector were also quite significant.
From January to 19 November 2021, tax incentives were given to 132,992 MSMEs in the form of final income tax (PPh) incentives of IDR 700 billion.
In addition to tax incentives, he said various other supports have also been given to MSMEs to accelerate economic recovery, namely interest subsidies for KUR (small business loan) and non-KUR MSMEs with an allocation of IDR 42.17 trillion this year.
Then, there is also assistance for micro business actors with a budget of IDR 15.36 trillion, guarantee of working capital for MSMEs with an accumulated value that has been distributed from 2020 to November 19, 2021, namely IDR 49.43 million, and placement of government funds to banks for lending, especially MSME loans, as reported by Antara.
Reporter : turkhan
Editor : turkhan
Berita Terkait
Berita Rekomendasi