Fourth Dose of COVID-19 Vaccine Strenthens Elderly Immunity by Three-Fold
Senin, 24-January-2022 19:00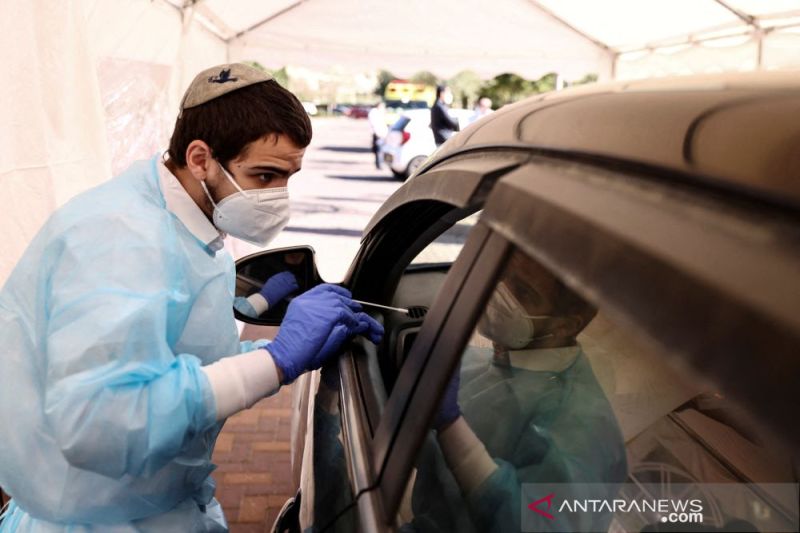 Foto : ANTARA/Reuters/Ronen Zvulun/as
A health worker administers a swab test at a drive-thru testing center in Jerusalem.
JERUSALEM, NETRALNEWS.COM - The 4th dose of the COVID-19 vaccine given to the elderly in Israel has tripled their resistance to serious illness than recipients of the 3rd dose of a similar age group, the Israeli health ministry said Sunday.
The Israeli Ministry of Health also said the 4th dose, or second booster, made the elderly more resistant to infection than the elderlies who received the 3rd dose.
A preliminary study published by Israel's Sheba Medical Center on Monday showed that the 4th dose of the COVID-19 vaccine raised antibody levels even slightly higher than the 3rd dose, but the (4th dose) "probably" did not completely ward off the Omicron variant which is very contagious as reported by Reuters.
Israel began administering the 4th dose of COVID-19 vaccine to the elderly group earlier this January as Omicron cases surged.
The ministry said Sunday that the study, which involved major Israeli universities and the Sheba medical center, compared 400,000 elderly people who had already received the 4th dose, with 600,000 elderly who had just received the 3rd dose.
As in other regions, Israel is experiencing a spike in COVID-19 cases due to the Omicron variant. However, authorities reported zero deaths for the variant, as reported by Antara.
Reporter : turkhan
Editor : turkhan
Berita Terkait
Berita Rekomendasi