French Government Eyes Extending COVID-19 Emergency Status by End of July 2022
Kamis, 14-Oktober-2021 19:00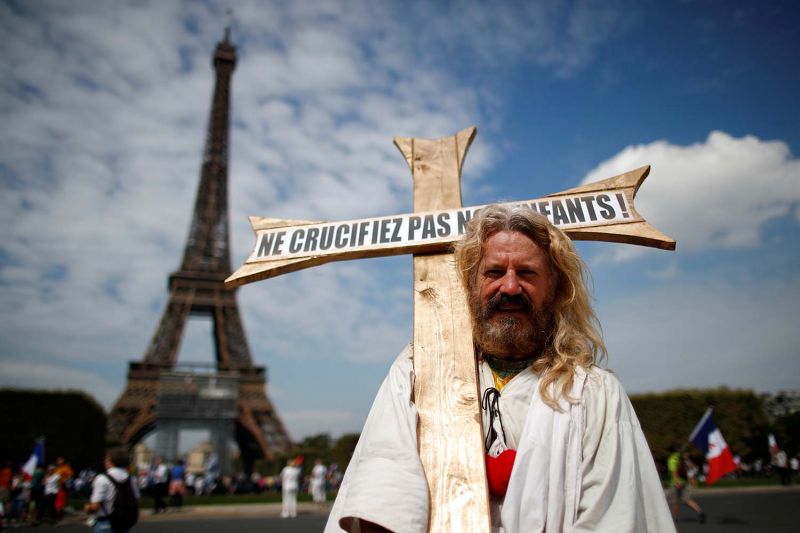 Foto : ANTARA/REUTERS/GONZALO FUENTES
A protester carries a cross during a protest on public activity restrictions related to COVID-19 in Paris
PARIS, NETRALNEWS.COM - The French government will ask parliament members to extend the state of emergency for the COVID-19 pandemic until July 31, 2022. 
The status extension request is aimed at dealing with the ongoing coronavirus crisis, spokesman Gabriel Attal said on Wednesday (10/13/2021), as reported by Reuters.
The extension of the state of emergency means that the government will still have the power to extend or reintroduce restrictive measures. 
These measures include the use of health passes to access places such as restaurants, bars and cinemas.
The COVID-19 state of emergency and health pass requirements will expire on November 15.
"There is no significant risk of a re-emergence of the epidemic," Attal told reporters after a cabinet meeting.
"We have to stay vigilant until next summer." 
Reporter : turkhan
Editor : turkhan
Berita Terkait
Berita Rekomendasi