G20 Presidency in 2022 will Focus on Issues Related to Industry 4.0
Rabu, 10-November-2021 22:00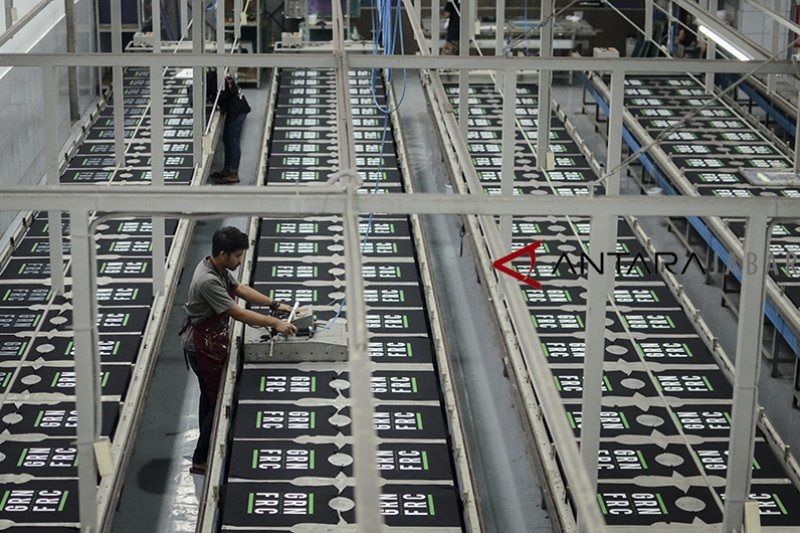 Foto : ANTARA JABAR/Raisan Al Farisi/agr/18
A worker inspects a printed shirt at a clothing factory in Bandung, West Java.
JAKARTA, NETRALNEWS.COM - Indonesian Coordinating Minister for Economic Affairs Airlangga Hartarto says the issue of industry 4.0 will be one of the main focuses of the G20 Summit for the first time when Indonesia hosts the event in 2022.
"Under the Indonesian Presidency at the G20 for the first time, industrial issues will be one of the main issues," he said in Jakarta, on Wednesday (11/10/2021).
Industry 4.0 issues will be included in the G-20 Trade Investment and Working Group (TIWG) meeting in 2022, which has been prepared in advance through the implementation of the 2nd Regional Conference on Industrial Development (RCID) on November 10 to 11, 2021.
The purpose of holding the 2nd RCID is to demonstrate the Indonesian government's efforts in fostering cooperation in the Asia Pacific region regarding the implementation of industry 4.0 for inclusive and sustainable industrial development.
This is done through increasing the participation of small and medium enterprises (SME) in Global Value Chains (GVC), strengthening the human capitals in the small and medium industries sector, implementing a circular economy, and optimizing the use of natural resources.
The 2nd RCID activity focuses on how to face challenges while optimizing the opportunities and benefits of the fourth industrial revolution.
Airlangga hopes that the implementation of RCID, with the theme of 'Unlocking the Potential of Industry 4.0 for Developing Countries,' can generate ideas and breakthroughs for developing countries to encourage micro, small and medium enterprises (MSME) participation in GVC.
Then also strengthening human resources, implementing circular economy and optimizing the use of resources through green industries during the COVID-19 and post-pandemic pandemics.
The TIWG's focus is to provide a strong recovery for the G20 economy including by making progress in the G20 discussion on industry 4.0.
Therefore, the implementation of the 2nd RCID is considered an introductory forum to discuss issues related to industry 4.0 and prepare regional inputs for the Asia Pacific region to be further discussed in the G20 forum, as reported by Antara.
Reporter : turkhan
Editor : turkhan
Berita Terkait
Berita Rekomendasi