Here are the New Health Protocols for Visiting Malls and Shopping Centers in Java and Bali
Jumat, 10-September-2021 18:00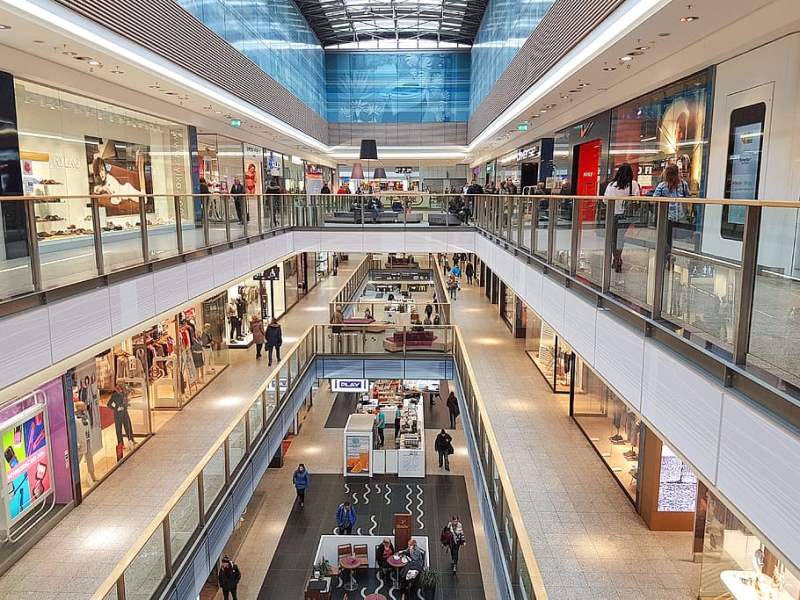 Foto : pxfuel
illustration: shopping center
JAKARTA, NETRALNEWS.COM - The Indonesian Shopping Center Management Association (APPBI) has asked the public to pay attention to the new health protocols, namely screening with the PeduliLindungi application in order to suppress the spreading of the coronavirus at public locations.
"With this, we can carry out activities in a safe and healthy manner. We hope that there will be no more operational closures (of shopping centers) because the impact is severe," said the General Chairperson of the Indonesian Shopping Center Management Association (APPBI) Alphonzus Widjaja, in a press release on Friday (09/10/2021)
In accordance with the latest regulations from the Indonesian government, the health protocols for entering malls is coupled with mandatory vaccinations. Mandatory vaccination checks use the system in the PeduliLindungi application.
Every shopping center entrance will have a QR code that must be scanned with the scanner feature, Scan QR Code, in the PeduliLindungi application.
Everyone has a different vaccination status, marked with green, yellow, red, and black labels. Green label is given to people who have already received two doses of the COVID-19 vaccine, while yellow is to those who have just received one dose of vaccine.
A red label will be visible if the person has not been vaccinated, while black is for positive or close contact with a person who has tested positive for COVID-19.
Green and yellow vaccination status will be allowed in public places, while red and black will not.
After screening with the PeduliLindungi application, mall managers will still apply pre-existing health protocols such as checking body temperature, and visitors are required to wear masks.
"Even though they have been screened, if they do not pass the health protocols, they still cannot enter the shopping center," said Alphonzus.
APPBI members in Java and Bali have reached 250, and all malls in the area belonging to members of the association have implemented mandatory vaccine screening using the PeduliLindungi system.
APPBI urges the public to have installed the application and have an account at PeduliLindungi before visiting the shopping centers in order to facilitate checks at the shopping center or mall's entrance.
Reporter : turkhan
Editor : turkhan
Berita Terkait
Berita Rekomendasi