IDX Urges Investors to Increase Knowledge on Investing to Avoid Stock Pom-Pom Practices
Selasa, 29-Juni-2021 11:10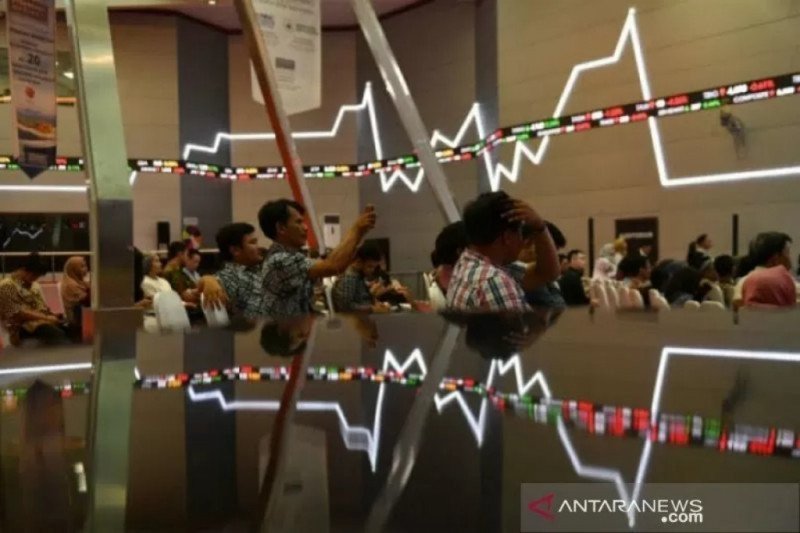 Foto : ANTARA FOTO/Sigid Kurniawan/aa
Several traders conduct stock trading at IDX
JAKARTA, NETRALNEWS.COM - The Indonesia Stock Exchange (IDX) encourages investors to enrich and increase their knowledge on investing and investments in order to avoid losses due to just following the rise in stock pom-pom practices recently.
"Investments should be conducted equipped with knowledge and information, and not done just because other people follow suit. We invite all people who want to invest in the capital market, especially stocks, to learn first," said IDX Director of Transaction Supervision and Compliance Kristian Sihar Manullang on the IDX's official social media page in Jakarta, on Tuesday (06/29/2021).
Kristian said that as the regulator of the Indonesian capital market, IDX continues to provide education to investors, especially novice investors, so that they can invest safely and comfortably in the stock market. One of the goals is so that these investors avoid the phenomenon of stock pom-pom or an invitation to buy and sell shares with certain profit guarantees.
The stock pom-pom phenomenon has indeed become a hot topic of discussion on social media, along with the increase in the number of investors in the Indonesian capital market, which has soared amid the COVID-19 pandemic. For this reason, IDX reminds investors to continue to improve their knowledge and literacy on the capital market.
Kristian said that IDX has an educational program in collaboration with stock exchange member securities companies, and is intended for potential investors or investors to learn to invest in the capital market, namely the Capital Market School (SPM). He added that investors can learn about the capital market through SPM and register through the website.
"The public can see the SPM's schedule and register through the website at sekolahpasarmodal.idx.co.id. For those who want to ask questions about SPM, they can contact IDX via Instagram," he said.
Furthermore, Kristian also appealed to investors to always seek and read in advance the information related to the stocks to be purchased or owned. One of the most important is reading the financial statements of listed companies. In addition, there are also various disclosures of company information that investors need to know as well.
"Financial reports and information disclosure of listed companies can be viewed on the IDX website. Investors need to read and analyze the financial statements of listed companies. This can help investors understand the company's fundamentals, so that investors can find out whether the stocks are worth owning or not," said Kristian.
He continued that IDX also has various policies that can help investors to increase investor prudence in determining their investment decisions.
These policies include announcements of Unusual Market Activity (UMA), special notations, and announcements of stock suspensions. In addition, said Kristian, IDX has also increased its supervisory actions by implementing "immediate action" since the second quarter of 2020.
"Immediate action is an effort to prevent and/or reduce unfair transactions on the stock exchange by providing information to stock exchange members or brokers about investor transaction behaviors that are indicated to have the potential to become an unfair transaction," Kristian said, as reported by Antara.
Reporter : turkhan
Editor : turkhan
Berita Terkait
Berita Rekomendasi