Indonesia and Saudi Arabia Hold Online Meeting on Investment Opportunities
Kamis, 17-Juni-2021 18:21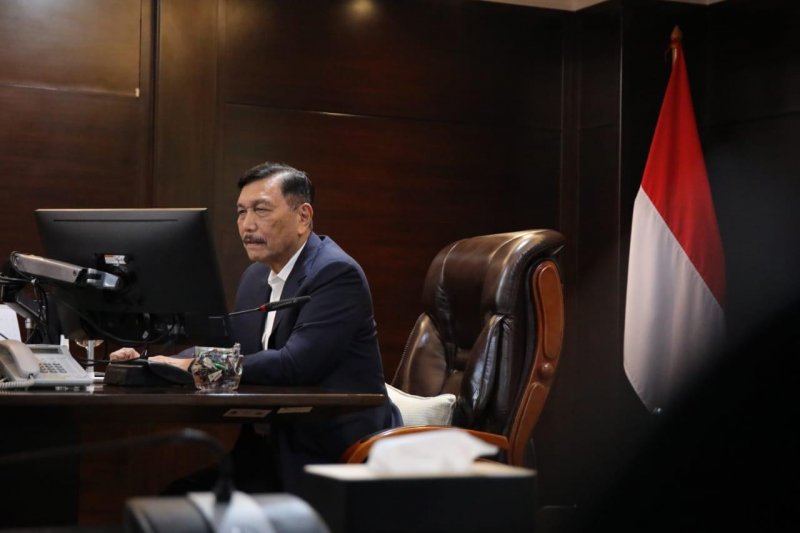 Foto : Antara
Indonesian Coordinating Minister for Maritime Affairs and Investment Luhut Binsar Pandjaitan
JAKARTA, NETRALNEWS.COM - Indonesian Coordinating Maritime Affairs and Investment Minister Luhut Binsar Pandjaitan has held an online meeting with Saudi Arabian Investment Minister Khalid Al-Falih on Wednesday (06/16/2021). The online meeting was held to discuss investment and economic cooperation between the two countries.
In a written statement released on Thursday (06/17/2021), Pandjaitan said the meeting had yielded several cooperation commitments.
Pandjaitan and Al-Falih agreed on forming a task force to discuss investment opportunities. They also agreed to hold a similar meeting on June 24, 2021, as reported by Antara.
In addition, Deputy Minister of State-Owned Enterprises (SOE) Kartika Wirjoatmodjo and Indonesia Investment Authority (INA) CEO Ridha Wirakusumah also attended the online meeting.
"I am quite pleased that the meeting could be held. It is hoped that this opportunity can serve as a good starting point to conduct cooperation between Indonesia and Saudi Arabia in various fields in the future," Luhut said.
At the onlinr meeting, Indonesia offered Saudi Arabia to invest in Bank Sharia Indonesia (BSI), Indonesia's largest sharia bank.
Saudi Arabia has expressed keen interest in the offer, and will shortly assign a team to discuss details of the investment plan.
Indonesia also expressed intent in developing housing for Indonesians in the holy city of Mecca to accommodate Indonesians while performing Umra and Hajj pilgrimage, as well as market Indonesian products in Saudi Arabia.
Al-Falil warmly welcomed the plan and offered several locations for the housing project.
Moreover, Saudi Arabia and Indonesia also paid similar attention to the issue of climate change faced by countries globally. The Saudi government expressed support for Indonesia to raise the issue of climate change at the G20 Summit, which will be held in Indonesia in 2022.
Reporter : turkhan
Editor : turkhan
Berita Terkait
Berita Rekomendasi