Cristiano Ronaldo Seeks Contract Extension with Juventus
Senin, 05-Juli-2021 14:00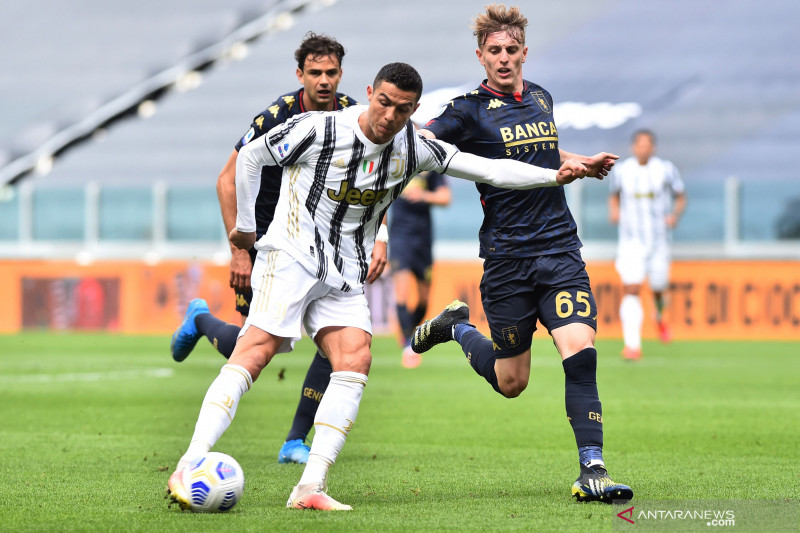 Foto : ANTARA FOTO/Reuters-Massimo Pinca/hp
Cristiano Ronaldo (center) is currently the most expensive player in Juventus
JAKARTA, NETRALNEWS.COM - Cristiano Ronaldo, who has been the subject of transfer speculation since Portugal were eliminated from Euro 2020, has asked Juventus for a new contract, Euro Sport quoted Italian media as saying.
Ronaldo is said to want to leave Juventus in search of a new challenge. However, Gazzetta dello Sport reports that Ronaldo's agent has dismissed rumors of a move for his player.
His agent, Jorge Mendes, approached Juventus this week for an extension of Ronaldo's contract until 2023, indicating the player wants to stay in Turin.
Juventus signed Ronaldo from Real Madrid in 2018, and the 36-year-old has proven himself to be an important asset for Juve, even though he failed to lead his team to win the Champions League.
Negotiations between Juventus and Ronaldo's agent have not yet been carried out. Ronaldo is the most expensive player in Juventus, and his contract expires in the summer of 2022, as reported by Antara.
Reporter : turkhan
Editor : turkhan
Berita Terkait
Berita Rekomendasi