IAVG: There is Inequality in Global Distribution of COVID-19 Vaccine
Sabtu, 26-Juni-2021 23:10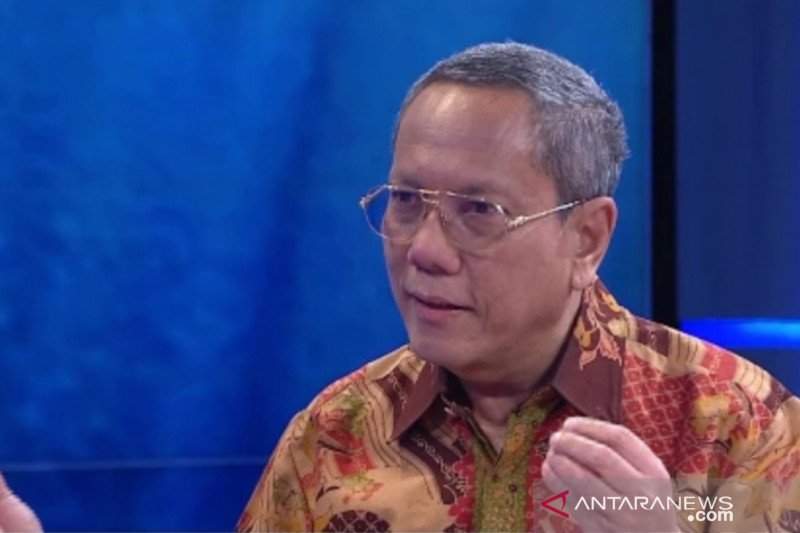 Foto : ANTARA/Andi Firdaus
A screen capture of Professor Tjandra Yoga Aditama at a webinar in June.
JAKARTA, NETRALNEWS.COM - The Independent Allocation Vaccine Group (IAVG) says there is an inequality of COVID-19 vaccines between countries in the world due to limited supplies and high public demand.
"There are countries that have been able to vaccinate up to about 50 percent of their population, and there are countries that have not even touched the 5 percent target," said IAVG member from Asia, Professor Tjandra Yoga Aditama, in a written statement received in Jakarta, on Saturday (06/26/2021).
He said the situation was revealed in the agenda of an online meeting of 12 IAVG members with Director of the World Health Organization (WHO) Dr. Tedros Adhanom Ghebreyesus, who was accompanied by several leaders of the organization on Friday (06/25) night.
Tjandra said that WHO, UNICEF, GAVI, and CEPI have organized a COVAX program involving IAVG to assist the availability of vaccines globally.
IAVG members are independent, do not represent any particular country or institution, and are selected based on their experience and expertise, said Tjandra.
He said that although IAVG do not represent countries, basically there is also a balance between continents. Tjandra represents IAVG members from Asia, and there are also experts from three other Asian countries, namely Japan, Singapore and India. "Of course there are members from Europe, America, and Africa," he said.
Tjandra continued that so far IAVG has validated the administration of the AstraZeneca vaccines to many countries, including Indonesia, which has also been used in a number of regions.
"In the coming week, it is expected that there will be another meeting to discuss the validation of the distribution of the Pfizer vaccine, where Indonesia is also one of the recipients, if all procedures go well," said Tjandra.
Although IAVG group is independent and does not represent countries, Tjandra conveyed diplomatically about Indonesia's vaccine needs, and reported the current increasing development of cases.
"In his answer, the Director General of WHO was also aware of the development of cases in our country, and specifically mentioned the challenges faced by Indonesia, in addition to mentioning several problems in other countries," Tjandra said.
He said the Director General of WHO deeply regrets the lack of political commitment of countries that have lots of vaccines to share them with other countries that really need them, including through the COVAX mechanism.
"Dr Tedros said that the role of IAVG would be difficult as it is tasked to validate the distribution of vaccines, but the sources of vaccines production are very limited," he said.
According to Tjandra, the WHO Director General also said that the inequality of vaccine opportunities between countries is a humanitarian problem, and causes people become victims because they do not get the necessary vaccines.
He added that at the end of the meeting, Dr. Tedros appealed to IAVG members to voice out the situation of inequality in vaccine availability in the world. "This is our human responsibility as citizens of the world," said Tjandra, as reported by Antara.
Baca Juga :
Reporter : turkhan
Editor : turkhan
Berita Terkait
Berita Rekomendasi