Malaysia and Indonesia Agree to Open Border for Travel Corridor Arrangement
Rabu, 10-November-2021 23:00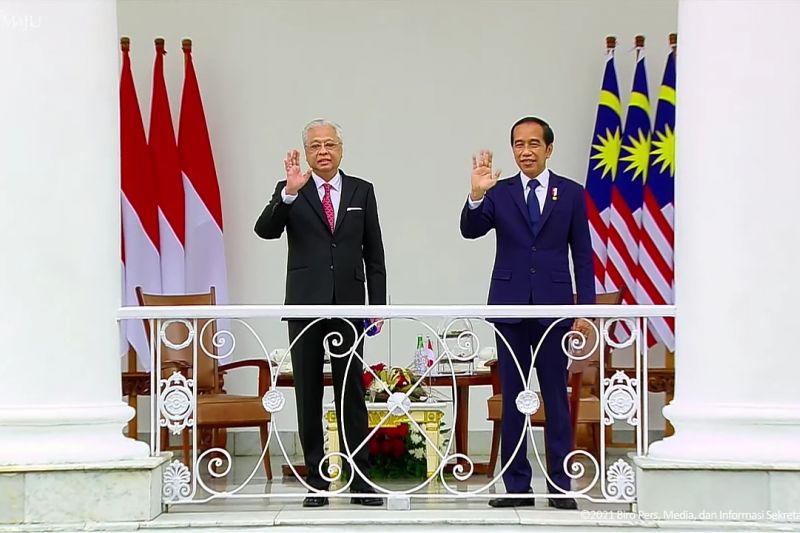 Foto : ANTARA/Rangga Pandu A J/rst
Malaysian Prime Minister Sri Ismail Sabri Yaakob (left) and Indonesian President Joko Widodo (right)
JAKARTA, NETRALNEWS.COM - Through a travel corridor agreement (TCA), Indonesia and Malaysia have committed to open the international border between the two countries in the near future.
The agreement was reached at the Bogor Presidential Palace on Wednesday (11/10/2021) during a meeting between Indonesian President Joko Widodo and Malaysian Prime Minister Sri Ismail Sabri Yaakob.
"The President and I reached an agreement to open the border between Indonesia and Malaysia through the travel corridor arrangement today," Yaakob said in a statement after the meeting, in which the Prime Minister was accompanied by President Widodo.
The two Southeast Asian country leaders agreed to establish ministries to manage the details of the two countries' border opening, according to Yaakob.
"The relevant ministers will investigate more so that we can begin to open our borders," he continued.
Yaakob said that at this time, Indonesia and Malaysia have agreed to build a transport corridor between Kuala Lumpur and Jakarta, as well as Kuala Lumpur and Bali.
"Perhaps Kuala Lumpur-Jakarta-Kuala Lumpur, as well as Kuala Lumpur-Bali-Kuala Lumpur, will be our first stops. If things go well, we agreed earlier that we would issue a joint announcement to announce the opening of the Malaysia-Indonesia border, God willing," Yakoob remarked.
The Malaysian prime minister then thanked President Joko Widodo for the kind greeting and warm reception he had received.
"The wonderful greeting from the President and the Indonesian government makes me very happy," he said.
Yaakob went on to say that Malaysia and Indonesia have the same old cultural and historical values, and that the two countries have a unique connection, as reported by Antara.
Reporter : turkhan
Editor : turkhan
Berita Terkait
Berita Rekomendasi