Medvedev Stuns Djokovic to Win US Open
Senin, 13-September-2021 18:00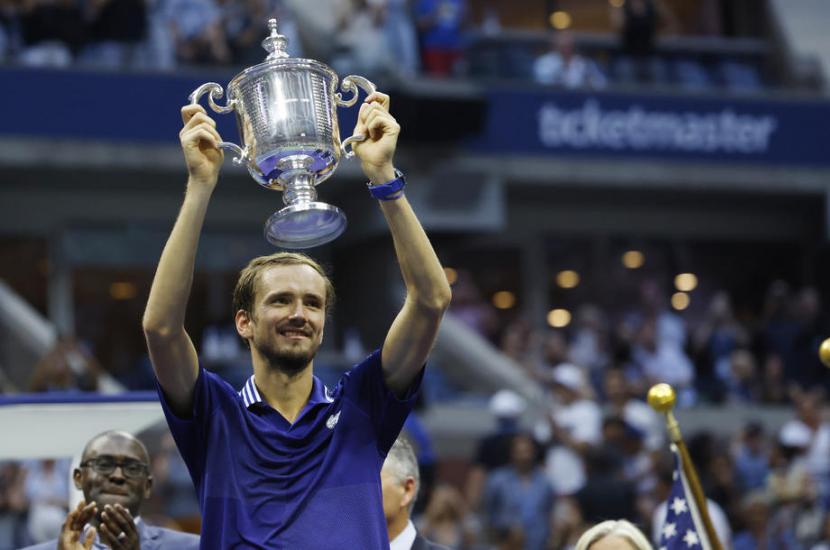 Foto : Sportstars
Russian men's tennis player Daniil Medvedev wins his first US Open title.
NEW YORK, NETRALNEWS.COM - Russian tennis player Daniil Medvedev has won the US Open after defeating world number one Novak Djokovic 6-4, 6-4 and 6-4, Sportstars reported on Monday (09/13/2021).
Playing at Arthur Ashe Stadium, Medvedev performed so well. He did not seem to find it difficult to beat Djokovic.
Medvedev immediately tried to dominate the game in the first set. Djokovic, who was the first seed in the tournament, seemed a little difficult to cope with the game given by Medvedev.
With this victory, the 25-year-old tennis player won his first Grand Slam title. He became the first Russian male to win the major tournament title since Marat Safin won at the 2005 Australian Open.
Reporter : turkhan
Editor : turkhan
Berita Terkait
Berita Rekomendasi