Pevita Pearce Shows Enthusiasm in Playing New Features of PUBG Mobile
Senin, 24-January-2022 22:00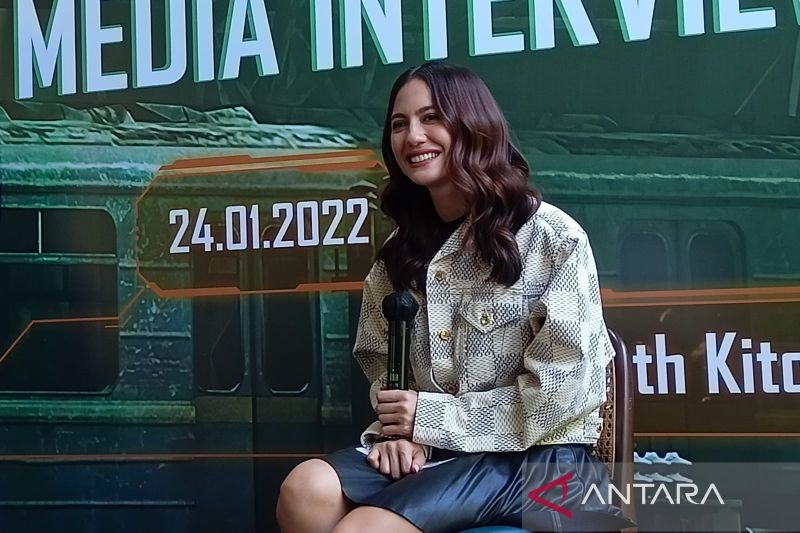 Foto : ANTARA/Suci Nurhaliza
Indonesian actress and PUBG Mobile brand ambassador Pevita Pearce
JAKARTA, NETRALNEWS.COM - Online mobile game PUBG Mobile has been updated to version 1.8 on January 14, 2022. The latest version comes with various interesting updates, such as the collaboration with the movie "Spider-Man: No Way Home" and the Aftermath mode which is now available on the Livik map. These new available features have been enthusiastically welcomed by PUBG Mobile's brand ambassador, Indonesian actress Pevita Pearce.​​​​
"I think Livik is very suitable for my daily life, as the game in this map can be completed within 15 minutes. Thus, Livik is the most suitable map, and anyone can play during lunch or dinner breaks," Pevita Pearce said at a media meeting in Jakarta, on Monday (01/24/2022).
"In my opinion, the collaboration with 'Spider-Man: No Way Home' is really cool, as there are many features that didn't exist before and are now available the first time," she continued.
Pevita claimed to have experienced the excitement of the new features in the collaboration, especially the Web Shooter item that allows players to swing to high places like a real Spider-Man, making it suitable for her role as a sniper.
"The features are really fun, especially when there is a special item named Web Shooter. Also, I don't miss my favorite role, Sniper, so I'm satisfied with getting high ground so I can get a safe distance to kill opponents," Pevita continued.
In version 1.8, there is another feature that is also a favorite of Pevita Pearce, namely the Recall System through the Recall Tower, as it provides a chance for players to be revived.
"Recall is also one of my favorite features in this latest version of PUBG Mobile, since I can revive friends who have fallen, so we can come back again," she said.
Early last January, Pevita Pearce collaborated with PUBG Mobile by releasing an exclusive Voice Pack in Indonesian and English. She then talked about collaborating with PUBG Mobile in the future.
"After the Voice Pack, I will collaborate again with PUBG Mobile. Later, there will be an exclusive Pevita Pearce outfit," she added.
PUBG Mobile version 1.8 is now available, and can be enjoyed by all players around the world. Players can experience the excitement of using the Web Shooter and Spiderweb Ball in the Classic (Ranked) mode on the Erangel and Livik maps, as well as experience intense combat for 15 minutes in the Aftermath mode of the Livik map, as reported by Antara.
Reporter : turkhan
Editor : turkhan
Berita Terkait
Berita Rekomendasi