Pontianak Mayor Urges Public to Use Double Layer Masks
Jumat, 09-Juli-2021 18:59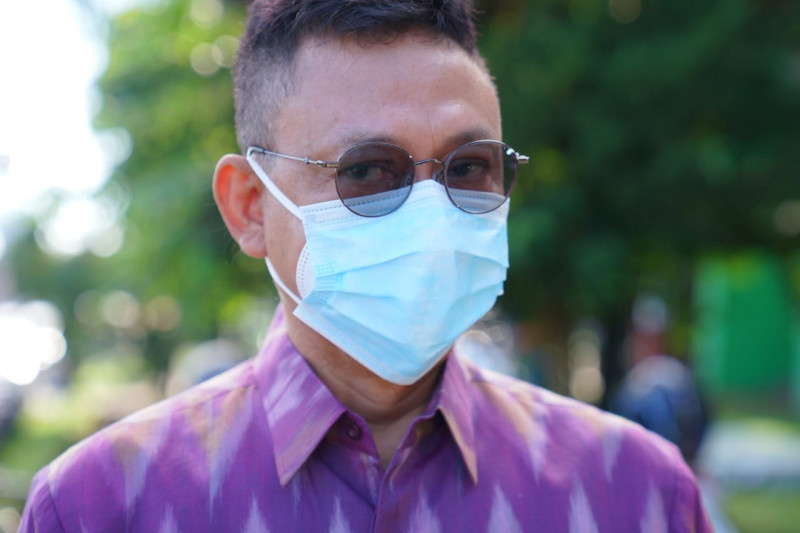 Foto : ANTARA/HO
Mayor of Pontianak Edi Rusdi Kamtono
PONTIANAK, NETRALNEWS.COM - The Mayor of Pontianak, West Kalimantan, Edi Rusdi Kamtono appealed to the people in the city to tighten the health protocol, namely using two-layer masks as recommended by health experts.
"Because we don't know whether the new variant has entered Pontianak City or not. If it already exists, it will spread more quickly," said Edi Rusdi Kamtono in Pontianak, on Friday (07/09/2021).
He also appealed to residents who were exposed to COVID-19 without symptoms or People without Symptoms (OTG), to immediately contact the nearest puskesmas (community health center) personnel.
"Later, the puskesmas officers will monitor the patient's condition, including if you have mild symptoms, please go directly to the puskesmas," said Edi.
Medicines for COVID-19 positive patients will be provided free of charge. The health workers will serve as much as possible for the people who are exposed to it so that they recover quickly and are declared negative, he said.
"We are also preparing isolation rooms, and we appreciate the steps taken by the Governor of West Kalimantan in preparing a field hospital as an effort to anticipate the surge in residents who are confirmed positive," he said.
In addition to these steps, preventive measures are also carried out through mass vaccinations that have targeted the general public. For this reason, he appealed to the entire community to take part in mass vaccinations, both those held by the government, TNI/Polri as well as communities and public health centers.
"Please, those who have not been vaccinated can come to the places where the vaccine is implemented to get the COVID-19 vaccine," he added, as reported by Antara.
Reporter : turkhan
Editor : turkhan
Berita Terkait
Berita Rekomendasi