Renault Collaborates with Geely to Develop Hybrid Electric Vehicles in South Korea
Sabtu, 22-January-2022 20:00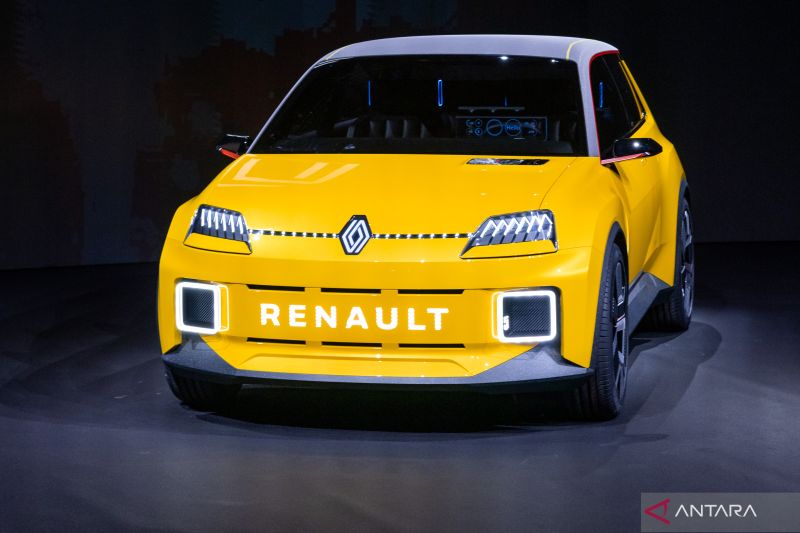 Foto : ANTARA/HO-Renault
A concept car showcased by Renault
JAKARTA, NETRALNEWS.COM - France-based automotive giant Renault Group has partnered with Geely Holding Group from China to develop vehicles with Hybrid Electric Vehicles (HEV) and Internal Combustion Engine (ICE) technologies.
The collaboration between Renault and Geely will target the South Korean market. The two automotive companies have decided to manufacture the new vehicle at the Renault-Samsung plant in Busan. Their first cars will go into production in 2024.
"We are pleased to start this innovative partnership with Geely, which has an impressive track record in the automotive industry. Through this project, Geely and Renault will pave the way to pursue a 20-year journey, and contribute to the South Korean industry," said Renault Group CEO Luca de Meo, as quoted from a press release on Saturday (01/22/2022).
In addition to producing low-emission HEV and ICE cars, this collaboration also marks the efforts of Renault and Geely to optimize the automotive market in the Asian region.
The two companies have not announced in detail the model of the car that will be made, but they ensured that the latest car will use the compact modular architecture (CMA) platform that Geely developed with Volvo in Sweden.
Meanwhile, Renault and Samsung will contribute through design, technology, and conduct research in the South Korean domestic market. If the car is successful in South Korea, Renault will release the car to a wider market in Asia.
"We look forward to working with Renault and realizing new synergies that combine the strengths of both sides to create value for users," said Eric Li, Chairman of Geely Holding Group, as reported by Antara.
Reporter : turkhan
Editor : turkhan
Berita Terkait
Berita Rekomendasi