Rupiah Climbs Up 0.1 Percent Despite Increase in COVID-19 Cases
Jumat, 25-Juni-2021 18:10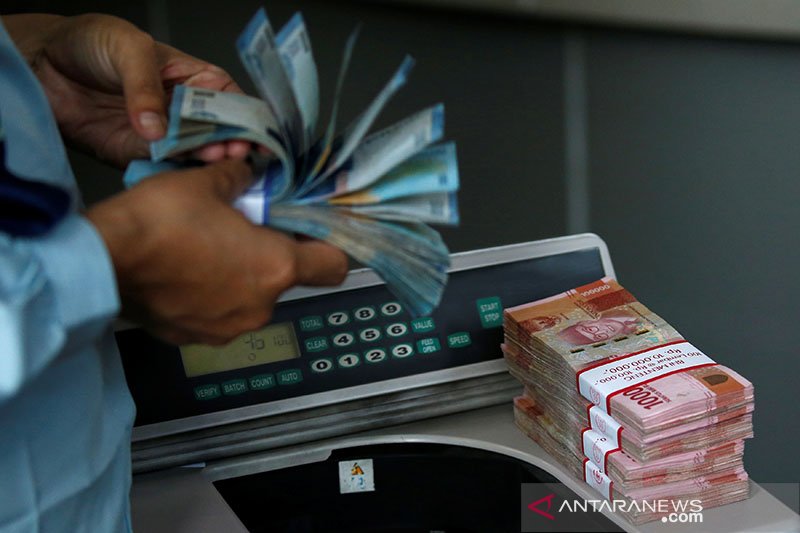 Foto : REUTERS/WILLY KURNIAWAN
illustration: rupiah banknotes being counted.
JAKARTA, NETRALNEWS.COM - Rupiah exchange rate at the inter-bank level in Jakarta is closed on an uptrend on Friday (06/25/2021), despite the escalation of new cases of COVID-19.
The Indonesian currency was closed climbing up by 15 points or 0.1 percent to IDR14,425 per US dollar from the previous trade closing of IDR14,440 per US dollar.
"The Rupiah exchange rate strengthened slightly, it seems. The sentiment is still relatively waiting for developments in issues related to US monetary policy, especially after the Fed meeting last week which was considered quite optimistic in the markets," said Indonesian Commodity and Derivatives Exchange (ICDX) analyst Nikolas Prasetia in Jakarta, on Friday (06/25/2021).
Meanwhile, the increase in COVID-19 cases, which still does not appear to be subsiding, has become a barrier to the positive movement of the rupiah today.
The daily COVID-19 cases has again set a new record on Thursday (06/24), namely 20,574 cases, bringing the total number of people who have been confirmed positive for COVID-19 to 2,053,995 cases.
"The rise in COVID-19 cases in Indonesia, which broke a new record, also caused slowed down the rupiah's gains, since if the government intervened, it would still have an impact on decreasing COVID-19 cases in the next few weeks," Nikolas said.
Baca Juga :
In the morning, the rupiah opened strengthening to a position of IDR14,420 per US dollar. Throughout the day, the rupiah moved in the range of IDR14,420 - IDR14,443 per US dollar.
Meanwhile, the Jakarta Interbank Spot Dollar Rate (JISDOR) exchange rate on Friday rose to IDR14,447 from IDR14,462 per US dollar in the previous day's position, as reported by Antara.
Reporter : turkhan
Editor : turkhan
Berita Terkait
Berita Rekomendasi