Rupiah Closes Weaker as COVID-19 Cases Continue Rising
Selasa, 29-Juni-2021 18:00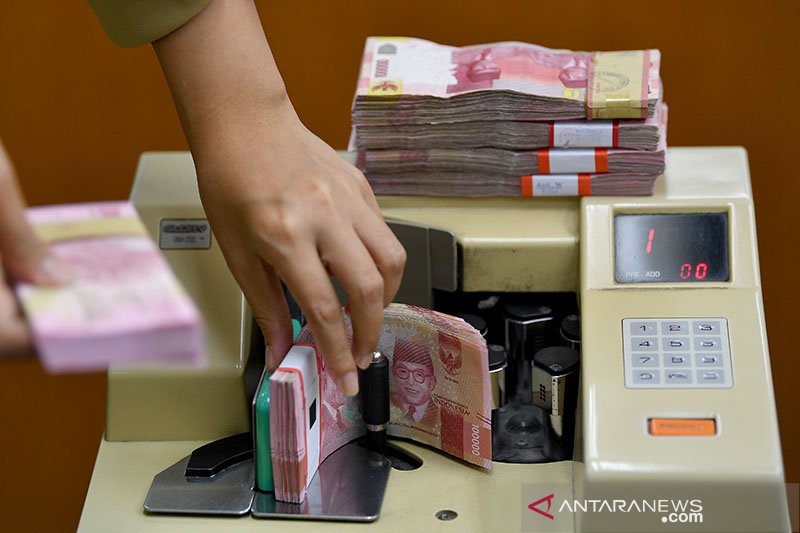 Foto : ANTARA FOTO/SIGID KURNIAWAN
illustration: rupiah
JAKARTA, NETRALNEWS.COM - Rupiah exchange rate at the inter-bank level in Jakarta is closed lower on Tuesday afternoon, as the rise in positive COVID-19 cases overshadow the markets.
The rupiah was closed dropping by 40 points or 0.28 percent to IDR14,485 per US dollar, as compared to IDR14,445 per US dollar at the previous trade closing.
"The dollar strengthened against other currencies on Tuesday, helped by concerns over rising COVID-19 cases in Asia," said PT TRFX Garuda Berjangka Director Ibrahim Assuaibi in Jakarta, on Tuesday (06/29/2021).
A number of regions in Asia are struggling to deal with the spreading of the highly contagious COVID-19 Delta variant. Australia has locked down several cities, Indonesia is grappling with record high cases, Malaysia is set to extend its lockdown, and Thailand has announced new restrictions.
Investors are also waiting for US employment data to be released on Friday (07/02) evening this week. Better-than-expected data could encourage the dollar to further strength on expectations of US monetary tightening.
The US central bank, the Federal Reserve (Fed), surprised investors with an unexpectedly hawkish tone in its policy decisions. Fed officials have since focused on whether the upcoming data would require asset cuts and rate hikes.
Baca Juga :
Several Fed officials stick to the hawkish tone, with Fed Bank of Richmond President Thomas Barkin saying that the central bank has made further substantial progress toward its inflation goal of initiating asset reductions.
Domestically, there has been a discourse on the Imposition of Emergency Community Activity Restrictions (PPKM) as the increase in new cases of COVID-19 continues.
The rupiah opened lower in the morning to IDR14,455 per US dollar. Throughout the day, the Indonesian currency moved in the range of IDR14,455-IDR14,488 per US dollar.
Meanwhile, the Jakarta Interbank Spot Dollar Rate (JISDOR) exchange rate on Tuesday weakened to IDR14,496 as compared to IDR14,472 per US dollar in the previous trade closing, as reported by Antara.
Reporter : turkhan
Editor : turkhan
Berita Terkait
Berita Rekomendasi