Rupiah Opens Lower on Monday as Markets Still Observe The Fed's Projections
Senin, 21-Juni-2021 11:10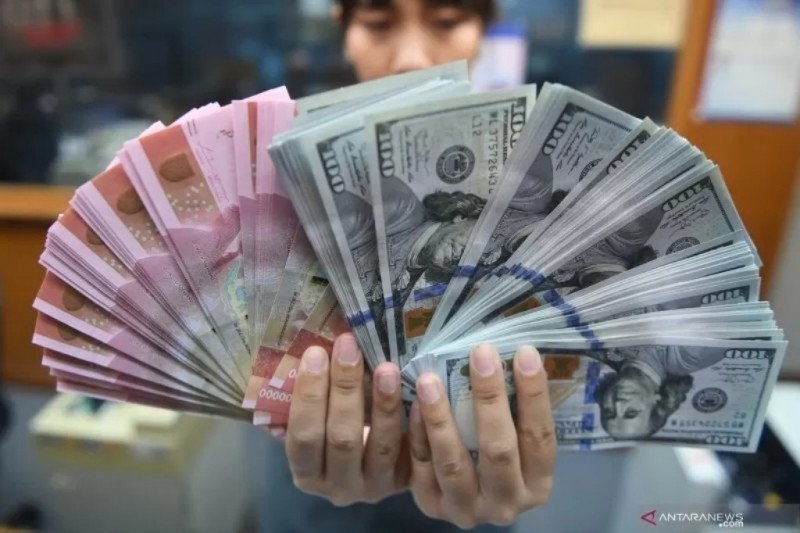 Foto : ANTARA FOTO
illustration: Indonesian rupiah and US dollar.
JAKARTA, NETRALNEWS.COM - Rupiah exchange rate at the inter-bank level in Jakarta is opened weaker on Monday, as market players are still closely watching the projection of interest rates hike by the United States central bank, The Federal Reserve.
At 10:00 Indonesian western time, the rupiah was opened 50 points lower, or down 0.35 percent, to IDR14,425 per US dollar, as compared to the previous trading day's closing of IDR14,375 per US dollar.
"Investors are still watching the increase in inflation expectations of the Federal Reserve as well as the projection of a faster-than-expected interest rates hike," the Mega Capital Sekuritas Research Team wrote in a study in Jakarta, on Monday (06/21/2021).
At a meeting of the Federal Open Market Committee (FOMC) last week, the Fed said interest rates would increase twice in 2023, which then raised fears of tapering (reduced bond purchases by the Fed).
President of the Federal Reserve Bank St. Louis James Bullard also said that the US central bank had started discussions about easing its bond-buying program during the pandemic.
Bullard also said that the Fed's change in attitude was a natural response to faster-than-expected economic growth and inflation.
Baca Juga :
The dollar index, which measures the dollar's strength against other major currencies, is currently at 92.26, up from its previous position of 92.225.
Meanwhile, the 10-year US bond yield is currently at the level of 1.404 percent, down from the previous closing position of 1.45 percent.
On Friday (06/18/2021), the rupiah was closed declining by 20 points or 0.14 percent to IDR14,375 per US dollar, as compared to the position at the close of the previous trading of IDR14,355 per US dollar.
Reporter : turkhan
Editor : turkhan
Berita Terkait
Berita Rekomendasi