Thomas Tuchel: Marcos Alonso Can Cover for Injured Ben Chilwell
Rabu, 01-December-2021 20:00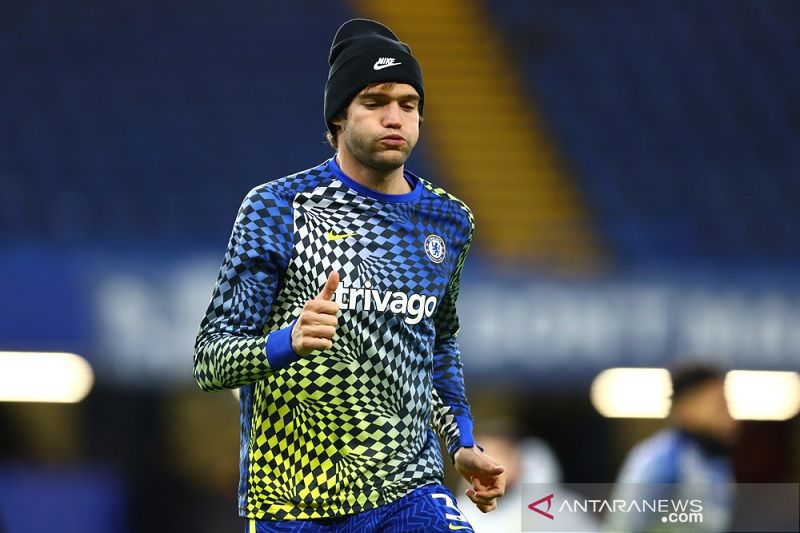 Foto : ANTARA/REUTERS/David Klein
Chelsea fullback Marcos Alonso
JAKARTA, NETRALNEWS.COM - Thomas Tuchel believes Marcos Alonso can carry out his full duties as Chelsea's main left-back in the absence of Ben Chilwell, who is expected to be out until early next year.
Chilwell was injured midway through the Champions League match against Juventus on November 23, and is expected to be sidelined until January 7 due to a torn ACL in his knee.
Last weekend, Alonso filled Chelsea's left-back position against Manchester United, and the Spaniard is likely to be back in confidence when the Blues travel to Vicarage Road against Watford on Wednesday local time.
"First of all we have Marcos, who started the season when Chilly had a bit of a problem," Tuchel was quoted as saying by Chelsea's official website on Wednesday.
"We trust him, he knows how to win Premier League games, he's very, very experienced."
Tuchel even said that Alonso did have confidence long before Chilwell was injured, it's just that sometimes he had to make decisions that made one of them sit on the bench.
"I think when you have two specialists in the national team uniform in one position and neither one is injured, you are faced with a difficult decision," he said.
"And when one has a long injury like Ben now, suddenly you don't have enough options," Tuchel added.
However, Tuchel also believes that behind Alonso there is Callum Hudson-Odoi who he considers can also fill the wing-back position if needed.
"If you look at the busy schedule and think can Marcos play eight games in a row or play every three days? Maybe not," said Tuchel.
"I think we have Callum who can also play in that position and there are other ideas we can try, we'll see. But obviously Marcos is in control at the moment, he's a specialist and will prove he can bring a lot and impact to this team," he concluded.
Chelsea currently leads the Premier League standings with a collection of 31 points, only one point ahead of Manchester City and two points from Liverpool, as reported by Antara.
Reporter : turkhan
Editor : turkhan
Berita Terkait
Berita Rekomendasi