Asmara Abigail Initiates Turtle Conservation Campaign in Bali
Senin, 24-January-2022 23:00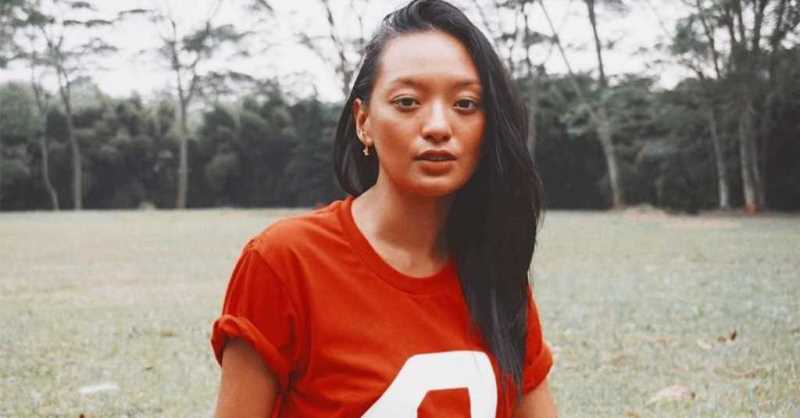 Foto : Instagram/asmaraabigail
Indonesian model and actress Asmara Abigail
JAKARTA, NETRALNEWS.COM - Indonesian model and actress Asmara Abigail is holding a joint campaign with BenihBaik.com. She has urged people to jointly care about turtle conservation on Serangan Island, located in the South Denpasar District, Denpasar City, Bali Province, Indonesia, precisely on the south coast of Sanur.
The island is also famous as a turtle and tortoise conservation center. Serangan Island is now focused on conservation and not for the commercialization of turtles and tortoises. There are also many conservation activities that are carried out, such as relocating turtle eggs on the beach and taking them to captivity to be hatched, then after hatching, the turtle hatchlings will be returned to their habitat.
Turtles are animals that have existed for millions of years. Its high adaptability allows turtles to survive to this day, even though turtles are said to be rare and protected animals. In the world there are seven species of turtles that are still alive, six of which are in Indonesia and protected at the Turtle Conservation and Education Center (TCEC) at Jalan Tukad Wisata No. 4, Serangan Village, Denpasar.
TCEC is a conservation vehicle initiated by a number of environmental conservation leaders in Bali, WWF, and the Bali Provincial Government. The pilot project of this place was started in 1982, on the initiative of, among others, the then Minister of Research and Technology, B.J. Habibie.
"Unfortunately, since operating 17 years ago, TCEC has faced a financial crisis, and the biggest crisis was since the COVID-19 pandemic. This non-profit organization has high hopes from people who are concerned about helping through donations, as these donations mean a lot because of this pandemic," Asmara Abigail said on Monday (01/24/2022).
Asmara Abigail wants to be involved in this charity effort, since for two years the non-profit organization has been trying to reduce costs without having to reduce the standard of care for the three types of turtles that are in captivity.
The biggest cost of TCEC is the cost of turtle feed. Previously, TCEC was still able to cope with the dependence on fish and seaweed which were good feed for the reptiles, at that time the community could focus on important activities educating and training the general public, as reported by Antara.
Reporter : turkhan
Editor : turkhan
Berita Terkait
Berita Rekomendasi