Indonesian Gov't Urges Usage of Technology for Pandemic Recovery
Rabu, 01-December-2021 22:00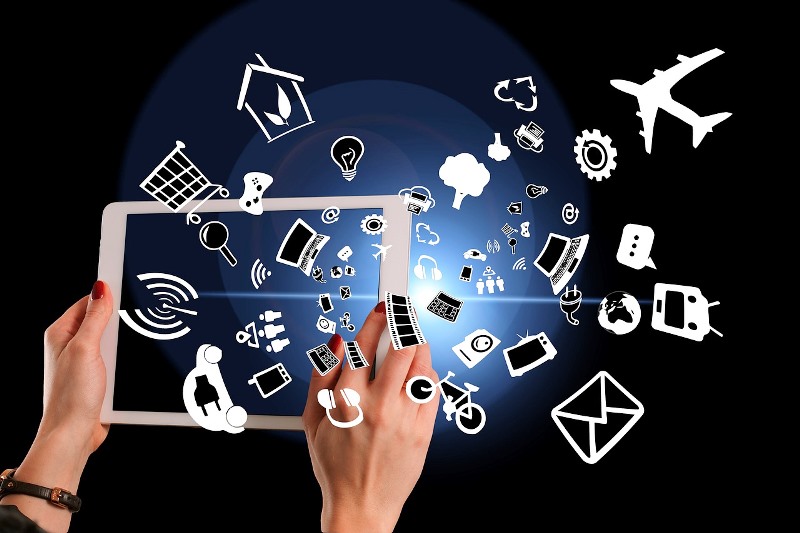 Foto : Maxpixel
illustration: digital technology
JAKARTA, NETRALNEWS.COM - The Indonesian Ministry of Tourism and Creative Economy encourages tourism industry business players to use technology to encourage the recovery of the sector due to the pandemic.
"The Ministry of Tourism and Creative Economy encourages all aspects of tourism to be equipped with information technology, such as digital payments and digital tourism that utilizes virtual reality technology or virtual tours," said Director of Marketing Communications of the Ministry of Tourism, Diah Paham, in a press statement with the Qlue platform, as quoted on Wednesday.
The Ministry sees a change in consumer behavior in traveling, they tend to travel in smaller groups and consider implementing health protocols in tourist destinations.
Changes also occur in the duration of the trip, tourists are now vacationing longer, however, their vacation frequency is less. People are also looking for tourist locations that are close to tourist residences.
The Ministry of Tourism and Creative Economy encourages business actors to adapt to these changes, one of which is by utilizing technology. The use of technology is believed to be able to increase tourist preferences while creating its own attraction.
"So, the key is adaptation, innovation, and collaboration. The use of digital technology is an inseparable aspect of the spirit of reactivation of the tourism industry in Indonesia," said Diah.
Acting Chairperson of the Association of Indonesian Tourism Players (ASPPI), Agus Pahlevi, in the same statement saw that the use of digital technology will increase public trust in tourist destinations.
The digital aspect can build the perception that tourist destinations are well managed by paying attention to strict health protocols.
"We from the association also always encourage tourism business actors to go digital in order to increase tourist attraction. This will accelerate the adaptation of the industry which shows that the new normal era in the tourism sector can be supported by information technology," said Agus.
ASPPI sees collaboration to use digital technology as increasingly urgent to develop the tourism industry in the new era of customs, as reported by Antara.
Reporter : turkhan
Editor : turkhan
Berita Terkait
Berita Rekomendasi