Joko Widodo: Sovereignty Does not Mean Closing Borders to Others
Senin, 06-December-2021 18:00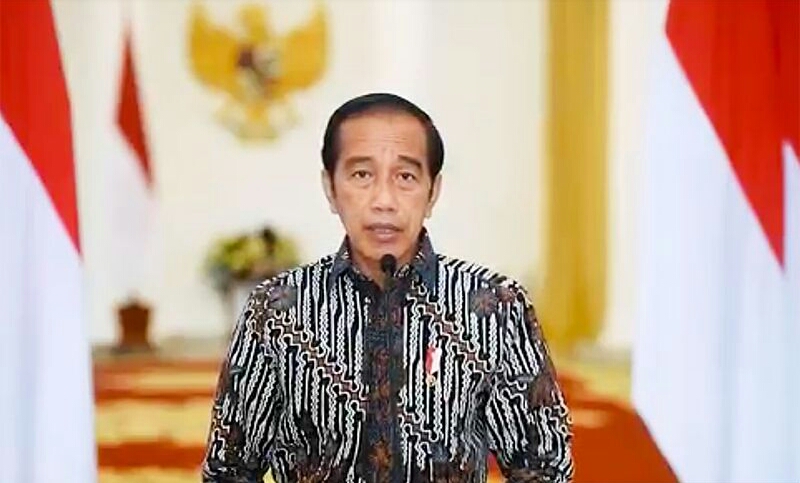 Foto : Antara
Indonesian President Joko Widodo
JAKARTA, NETRALNEWS.COM - Indonesian President Joko Widodo says that in the midst of an increasingly open world with increasingly high levels of interaction and disruption, sovereignty cannot only be interpreted as the ability to repel invaders, or even shut oneself off from the outside world.
This was conveyed by the President in his remarks at the opening of the National Congress of the Indonesian National Student Movement Alumni Association (PA GMNI), which was conducted online on the Presidential Secretariat's YouTube channel, in Jakarta, on Monday (12/06/2021).
"Nationalism of national sovereignty is facing new challenges. Sovereignty cannot only be interpreted as the ability to repel invaders. Sovereignty does not mean preventing outsiders from entering our country. Sovereignty does not mean closing oneself off, but sovereignty is the maximum utilization for the people of the nation and state," President Joko Widodo said.
He said that as the home of the nationalists and marhaens, PA GMNI must be at the forefront in maintaining nationalism that is loyal to Pancasila and the 1945 Constitution, which always strengthens unity and integrity and strengthens the nation's sovereignty.
According to the Head of State, in an increasingly open world with increasingly high interactions between countries, the wave of globalization is unavoidable. Not only is the physical mobility between countries getting higher or the mobility of goods and money getting easier, but also the mobility of ideas and the mobility of knowledge is getting higher, through digital realms.
"The consequence is that globalization has given birth to a hyper-competitive world, a world marked by super tight competition. Therefore, one of the main pillars in maintaining sovereignty is winning the competition," explained the President.
Joko Widodo emphasized that Indonesia must win the competition in the country as well as the competition in the global market.
Indonesia must be superior to other countries, and must be able to precede other countries in today's increasingly competitive world.
He added that sovereignty must be fought for with courage, to find new ways.
The President emphasized that in order to get ahead of other countries, it is impossible for Indonesia to use the same ladder as developed countries used in the past. Indonesia must jump in order to get ahead of the developed countries.
Reporter : turkhan
Editor : turkhan
Berita Terkait
Berita Rekomendasi