Rupiah Closes Lower on the Weekend
Jumat, 18-Juni-2021 18:32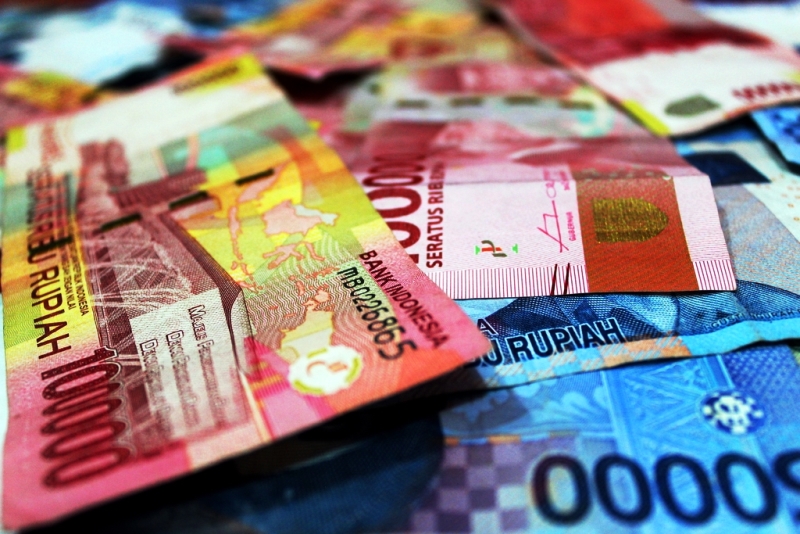 Foto : PXHERE/Mohamad Trilaksono
illustration: rupiah
JAKARTA, NETRALNEWS.COM - Rupiah exchange rate at the inter-bank level in Jakarta is on the downtrend on Friday, as the markets are still being overshadowed by the hawkish attitude of the United States (US) central bank, The Federal Reserve.
The rupiah was closed declining by 20 points or 0.14 percent to the position of IDR14,375 per US dollar on Friday (06/18/2021), as compared to IDR14,355 per US dollar at the previous trade closing.
Analyst for Indonesia Commodity and Derivatives Exchange (ICDX) Nikolas Prasetia said in Jakarta on Friday (06/18/2021) that the Fed's statement regarding the potential for faster interest rate hikes in 2023 was the main factor in the correction of the Indonesian currency.
"I see that the Fed's sentiment is still influential. Therefore, market players are still taking in the Fed's optimism until 2023. Due to the relatively minimal focus, it is still focused on the Fed's sentiment," he said.
Meanwhile, from within the country, the rising number of positive cases of COVID-19 has recently become a negative sentiment for the rupiah.
"Issues from within this country can also be a barrier to the movement of the rupiah. Moreover, cases of COVID-19 are going up again, there are fears that the lockdown could trigger a recession in Indonesia," Nikolas said.
Baca Juga :
According to Nikolas, the rupiah will still find it difficult to move higher next week. The rupiah has the potential to weaken below the level of IDR14,500 per US dollar if on Monday (06/21/2021) the rupiah reaches a resistance level of IDR14,400 per US dollar.
"However, if there is firm action from the government for a more stringent implementation of micro social activity restrictions, it may be possible to raise the value of the rupiah a little," said Nikolas.
The rupiah opened lower in the morning to IDR14,375 per US dollar. Throughout the day, the rupiah moved in the range of IDR14,375 to IDR14,398 per US dollar.
Meanwhile, the Jakarta Interbank Spot Dollar Rate (JISDOR) exchange rate on Friday dipped to IDR14,403, as compared to the previous day's position of IDR14,378 per US dollar.
Reporter : turkhan
Editor : turkhan
Berita Terkait
Berita Rekomendasi