Shireen Sungkar: I Miss Pampering my Hair at my Favorite Salon
Sabtu, 22-January-2022 21:00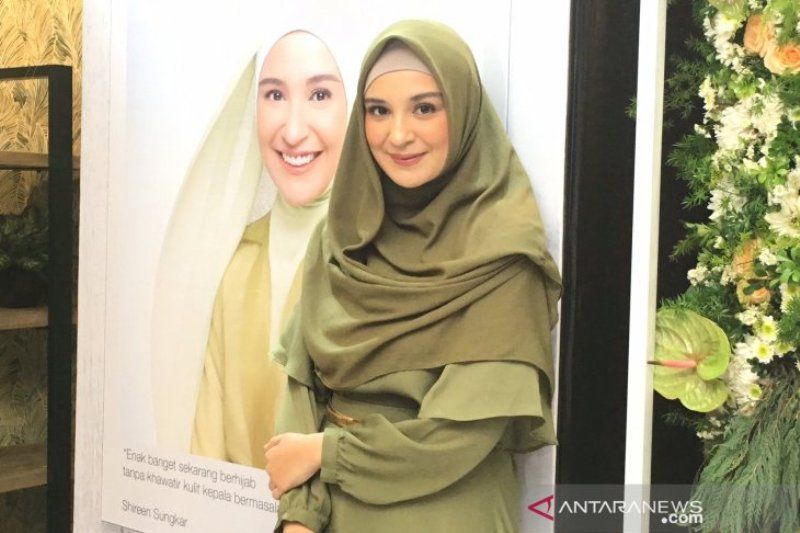 Foto : ANTARA News/ Nanien Yuniar
Indonesian actress Shireen Sungkar
JAKARTA, NETRALNEWS.COM - Indonesian actress Shireen Sungkar has expressed her longing to feel the experience of pampering and taking care of her hair at her favorite salon.
"This special salon for hijab-wearers is very important to me, as not only do they take care of my hair, but I can also learn a lot from them about the best and most efficient way to take care of my hair," said Shireen, as quoted from the official Biolage broadcast, on Friday (01/21/2022).
Shireen said she enjoyed the experience of self-care because it can solve problems related to hair, such as hair loss and limp hair. She takes the time to take care of her hair at the salon at least twice a month to maintain healthy scalp and hair.
"I am doing this so that my hair and scalp remain fresh and well-maintained even though I am wearing hijab everyday," she said.
February 1, 2022 is celebrated as World Hijab Day 2022. The movement was pioneered by Nazma Khan in 2013 as a form of appreciation for women who wear hijab in carrying out their multi-roles in everyday social circles.
This year, Biolage Indonesia held various activations in thousands of hair care destination salons specifically for women with hijab, a momentum to invite women back to experience the experience of pampering themselves and taking care of their hair to the salon as a real step of proper self-appreciation.
Amanda Indarwulan, Brand General Manager of Biolage Indonesia, said: "With all the uncertainties in today's world, now is the right time to take care of yourself again by pampering yourself and taking care of your hair at your favorite salon. The momentum of World Hijab Day is a reminder that we need to stop for a moment and pay attention to our own needs as a form of self-appreciation, so that we can be the best version of ourselves in facing various daily challenges."
Amanda added that the importance of self-care for veiled women is in addition to maintaining God's gift, is maintaining beauty for partners, and taking time to pamper themselves, as reported by Antara.
Reporter : turkhan
Editor : turkhan
Berita Terkait
Berita Rekomendasi